DICTIONARY OF GENDERS
THE FIRST COLLABORATIVE SPACE TO INSERT AND EMBRACE
GENDER DIVERSITY IN THE PORTUGUESE LANGUAGE.
In Brazil, the definitions of genders have stopped in time and the official dictionaries that were supposed to depict this glimpse of the society, ended up reproducing some preconceptions, hence, leading some people to feel that they were not being represented.
Therefore, we created the first platform for the inclusion of gender diversity in Portuguese language that reckoned on the interpretation of hundreds of people that wrote about their own gender identifications. After all, only those who feel it may define it.
According to each of these interpretations, the lexicographer created more inclusive words that will be inserted in the official dictionaries of the country, with the intent to mitigate preconceptions.
KISS FM >
HEADBANG 102.1
VIDEOCASE
The challenge of Headbang 102.1 project, from Kiss FM, was to open conversations with Advertising Agencies' Media professionals. That way, we created a Rock and Roll quiz platform, which included the wildest headbanging moves - necessary for the users to progress in the game. The finalists went dizzy and messy, but took home somef***ing amazing awards.
CCBB>
YAYOI KUSAMA IS CALLING YOU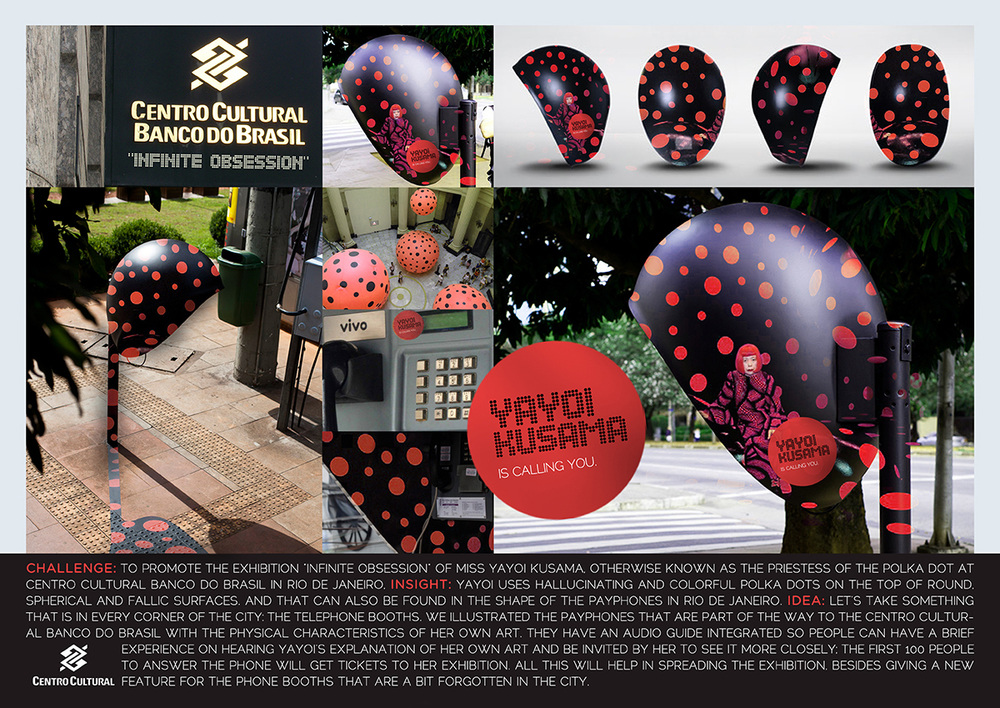 ROCK IN RIO > AMAZÔNIA LIVE